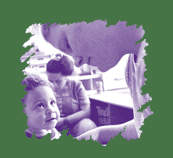 Free To Grow
Mailman School
of Public Health
Columbia University
722 West 168th Street,
8th Floor
New York, NY 10032






Free To Grow considered proposals from all eligible Head Start and Early Head Start grantees and delegate agencies. In selecting sites for the National Demonstration project, Free To Grow looked for grantees that represented the full range of Head Start sites nationwide, including urban, rural, and suburban programs. There are currently fifteen Free To Grow grantees nationally. Brief profiles of their agencies and communities can be found below.
Alphabetical list of Grantee sites:

Central Vermont Community Action
Barre, VT

Community Action Project
Tulsa, OK

Head Start of Greater Dallas
Dallas, TX

Human Resources Agency of New Britain
New Britain, CT

Laguna Division of Early Childhood
Laguna, NM

Leslie, Knott, Letcher, Perry Head Start
Red Fox, KY

Lincoln Action Program
Lincoln, NE

Marathon County Child Development Agency
Wausau, WI

Maui Economic Opportunity, Inc.
Wailuku, HI

Orange Children and Parents Together
Orange, CA

Palm Beach County Head Start/Early Head Start
West Palm Beach, FL

Southern Maryland Tri-County Community Action
Hughesville, MD

Southwest Human Development Head Start
Phoenix, AZ

St. Mary Community Action Head Start Program
Franklin, LA

Umatilla Morrow Head Start
Hermiston, OR