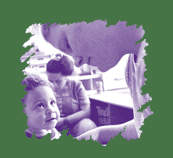 Free To Grow
Mailman School
of Public Health
Columbia University
722 West 168th Street,
8th Floor
New York, NY 10032





Umatilla Morrow Head Start
Organization Name

Umatilla Morrow Head Start Free To Grow

State

Oregon

Program Profile

Hermiston, Oregon, the target community for Umatilla Morrow Head Start's Free To Grow Program, is a relatively small agricultural community. Situated on the northeastern edge of Oregon in the northwest corner of Umatilla County, Hermiston is centrally located between the major cities of Portland, Spokane, and Boise. Over the past decade, Hermiston has experienced significant population growth and many of the problems that accompany it. Today, Hermiston's population stands at about 13,000 – double what it was in the early 1990s. Nearly 40% of residents are Hispanic.
Despite the community's small size, it is home to at least three gangs and is the methamphetamine capital of the West. Hermiston has high levels of drug use and binge drinking. Most of the employment opportunities in the local area are minimum wage positions in agriculture, in the regional WalMart distribution center, or the plants that produce McDonald's French fries. Limited career opportunities have created feelings of frustration and hopelessness among Hermiston's youth.

Umatilla Morrow Head Start provides services to more than 400 children from birth to age five and their families in 17 centers throughout seven rural counties in Northeastern Oregon. Besides Head Start, Early Head Start, and Oregon Head Start Pre-Kindergarten, the agency is responsible for a nutrition program, a childcare referral program, a literacy program, and a car seat education and loan program.

Free To Grow's early work in Hermiston will involve educating the community about existing substance abuse issues and the need for community and family strengthening. Part of Hermiston's cowboy culture is that residents don't accept help easily. Free To Grow will include unofficial community leaders within its ranks to raise awareness about the program and increase the community's comfort level with it. Hermiston's chief of police is a member of Free To Grow's governance board. With his guidance and special training sessions on community policing, Free To Grow is encouraging residents to become involved in policing Hermiston. Free To Grow also has a strong relationship with the local and regional media. The editor of the regional newspaper is a member of the FTG communications team and the local paper has offered FTG the opportunity to write a bi-weekly column about the program.

For more information, contact Cathy Wamsley at (541) 564-6878 or via email at cwamsley@umchs.org.
Related Information
Breaking News:
Hermiston strengthens nuisance ordinances
Hermiston Ordinance Passes
Umatilla-Morrow Head Start Free to Grow Program Receives Community Service Award
Stories & Strategies:
Program aims to foster healthy environment for kids