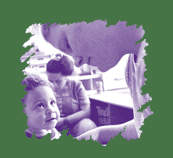 Free To Grow
Mailman School
of Public Health
Columbia University
722 West 168th Street,
8th Floor
New York, NY 10032





Leslie, Knott, Letcher, Perry Head Start
Organization Name

Leslie, Knott, Letcher, Perry Head Start

State

Kentucky

Program Profile

This Head Start agency serves the four-counties of Leslie, Knott, Letcher and Perry in rural southeastern Kentucky. FTG has targeted Jenkins, a community of about 2,700 residents in Letcher County. Originally a coal company town, Jenkins was once a thriving community with movie theaters, stores and many businesses. With the demise of the coal industry, Jenkins saw many of its businesses close and residents struggle to find employment. Today, Jenkins is the largest city in the County, the most diverse with a 2% minority population, and among the poorest in the state. The poverty rate is close to 40%. Its location on a well-traveled highway has made it a pass-through community for dealers transporting drugs from southern Ohio to Michigan. A large black market for Oxycontin, a prescription painkiller, has sprung up. In addition, although from the two "wet" bordering communities.



FTG is working closely with families in the Jenkins community. As a part of its family strengthening efforts, the program seeks to establish a pool of families who provide family-to-family mentoring. Because Jenkins is a small, rural community, FTG has found it is important to collaborate with existing community councils and other groups to identify mentor families and other participants for its leadership development program. FTG is also working with Jenkins' Community Development Initiative, a revitalization grant awarded by Kentucky's Governor.



Because jobs and employment are a critical need in the Jenkins area, FTG will provide support for economic development and has established a micro-entrepreneurial fund.

Through this fund, FTG will award grants/loans to area residents.

Loans and grants will be awarded based on business plans developed with assistance from the Business and Technical Assistance Center at the Community College.

Through this effort, Jenkins can enjoy much needed services such as lawn care, family child care as well as benefit from new jobs.

In addition, although from the Mountain Breeze Apartment Complex is a drug "hot spot," the manager of Mountain Breeze is an important FTG partner. FTG, through strategies like a "knock and talk" survey and collaboration with law enforcement, plans to help initiate a neighborhood watch program there. In partnership with the Jenkins Independent School District, FTG has developed a small family reading program to promote literacy in the community. Families gather at the school, participate in activities related to a particular book, enjoy refreshments, win door prizes, and receive a copy of the book at the end of the night.

On a positive note, Jenkins is a close-knit community with strong family and community ties and values. The Jenkins Head Start Center has played a vital role in the Jenkins community and in the lives of the families in Jenkins. Jenkins being a Community Development Initiative site opens up many doors of opportunities in economic and community development. For more information, contact Aleece Jones at (606) 642-3317 or via email at lklphead@tgtel.com.