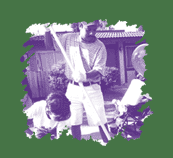 Free To Grow
Mailman School
of Public Health
Columbia University
722 West 168th Street,
8th Floor
New York, NY 10032









Responsible Beverage Service




Environmental and Policy Change

: Alcohol


Responsible Beverage Service (RBS) is a strategy that educates the servers and sellers of alcoholic beverages about the laws governing its sale, techniques to reduce sales to minors and obviously intoxicated individuals and principles of customer service.

RBS training is available to on-sale (bars and restaurants) and off-sale (liquor stores, supermarkets, convenience stores, etc) merchants.


At on-sale establishments, RBS has been shown to effectively reduce alcohol sales to minors and reduce rates of drinking and driving. There are also data to suggest that RBS training can be an effective strategy for off-sale alcohol outlets. However, while RBS training has been demonstrated to be an effective prevention strategy, its ability to reduce problem drinking rates is directly linked to the merchants' perceived level of local police and state liquor enforcement of laws.

Put another way, if alcohol merchants believe that there is a high level of scrutiny by law enforcement of their sales and service practices, RBS training has better outcomes in preventing alcohol-related problems.

RBS training, coupled with strict enforcement and significant sanctions for violators, yields the greatest prevention impact.


There is considerable debate about the utility of voluntary vs. mandatory RBS training at the state and local levels.

Numerous states are adopting laws requiring that servers and sellers of alcohol be trained in RBS techniques.

Oregon is a good example.

But many localities are finding that the RBS training that their community wants is of a higher standard that the final RBS standards enacted into state law, so they are enacting stricter local ordinances.

Cities and counties increasingly have been developing local ordinances to require that both new and existing alcohol merchants train their server/sellers in RBS techniques.

In many instances, these local mandates to take RBS training have proven to be a more effective strategy than relying on merchants to voluntarily send their personnel to be trained. Also, research suggests that the greatest prevention benefits occur when the sales personnel and managers responsible for setting policy both attend the training.
Evaluation



Responsible Beverage Service has been shown to effectively reduce alcohol sales to minors and reduce rates of drinking and driving in on-sale establishments.



Featured Strategies


> Raising Alcohol Taxes

> Communities Mobilizing for Change on Alcohol

> Changing the Hours and Days of Sale of Alcohol

> Preventing Alcohol Availability to Underage Youth

> Alcohol Outlet Density