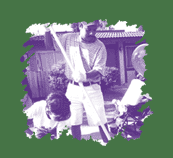 Free To Grow
Mailman School
of Public Health
Columbia University
722 West 168th Street,
8th Floor
New York, NY 10032









Communities Mobilizing for Change on Alcohol




Environmental and Policy Change

: Alcohol


Reducing access to alcohol among individual adolescents (ages 13 to 20 years) is challenging for communities.

Utilizing a community organizing approach to change youth drinking behaviors, the Communities Mobilizing for Change on Alcohol program (CMCA) is designed to alter community norms and practices. Alexander C. Wagenaar, Ph.D., developed CMCA in 1991 based on research that showed the importance of the social and policy environment in facilitating or impeding drinking among youth.

CMCA can help communities to use a variety of strategies to address the legal, institutional, social and health issues of youth access to alcohol. For example, policies can be adopted to prevent underage drinking at public and organization-sponsored events; schools can enforce policies restricting alcohol use and access at school; law enforcement can mandate compliance checks; liquor store owners can provide responsible beverage server training and advertising outlets can restrict alcohol advertising targeted at youth.
(Adapted from information on the Alcohol Epidemiology Program website, 2002, http://www.epi.umn.edu/alcohol/, and used with the permission of the Alcohol Epidemiology Program, School of Public Health, University of Minnesota)
Evaluation



Results indicate that the CMCA intervention affected alcohol merchants who appeared to have increased age-identification checking and reduced selling to minors and 18- to 20-year-olds, who were less likely to provide alcohol to other teens, and were less likely to try to buy alcohol, drink in a bar, or consume alcohol

(Adapted from information on the Alcohol Epidemiology Program website, 2002, http://www.epi.umn.edu/alcohol/, and used with the permission of the Alcohol Epidemiology Program, School of Public Health, University of Minnesota)



Featured Strategies


> Responsible Beverage Service

> Raising Alcohol Taxes

> Changing the Hours and Days of Sale of Alcohol

> Preventing Alcohol Availability to Underage Youth

> Alcohol Outlet Density