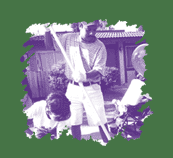 Free To Grow
Mailman School
of Public Health
Columbia University
722 West 168th Street,
8th Floor
New York, NY 10032









Alcohol Outlet Density




Environmental and Policy Change

: Alcohol


Reducing alcohol outlet density in communities is an environmental alcohol policy strategy.

Alcohol outlet density refers to the number of on-sale (bars, restaurants, etc.) and off-sale (liquor stores, convenience stores, etc.) outlets located in defined geographical proximity to one another. Within the last 10 years, research has demonstrated increasingly that the density of alcohol outlets can be causally related to rates of crime and violence and other types of alcohol-related problems. This theory maintains that increases in alcohol availability contribute to increases in alcohol consumption, which contribute to increased alcohol-related problems. Therefore, modifying the density of alcohol outlets may reduce alcohol consumption and alcohol-related problems.


The spatial relationships of alcohol outlet density may be viewed in terms of:
geographical density—the number of outlets in a specific land area such as a census tract, etc.;

economic density—the number of outlets as a percentage of other commercial settings in a geographical area; or

population density—the number of outlets in relation to the population of a specific geographic area.
Local communities have achieved reductions in outlet density through a variety of innovative mechanisms. Two of the most common are:
Evaluation



Reducing alcohol outlet density has been shown to affect the availability of alcohol in ways that can lead to decreases in alcohol consumption and reductions in violent behavior.



Tried this strategy in your community? Be the first to share your story!












Featured Strategies


> Responsible Beverage Service

> Raising Alcohol Taxes

> Communities Mobilizing for Change on Alcohol

> Changing the Hours and Days of Sale of Alcohol

> Preventing Alcohol Availability to Underage Youth