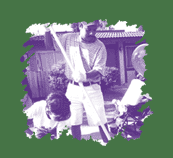 Free To Grow
Mailman School
of Public Health
Columbia University
722 West 168th Street,
8th Floor
New York, NY 10032









Raising Alcohol Taxes




Environmental and Policy Change

: Alcohol


The positive relationship between the price of alcoholic beverages and levels of alcohol consumption is well documented.

Substantial research has demonstrated that increases in the price of alcohol are directly related to reductions in levels of alcohol consumption across populations, including alcoholics and problem drinkers, as well as "social drinkers."

The price of alcohol also greatly influences the consumption levels of young people, who have less disposable income than adults.


Strategies that affect price include increasing excise taxes at the federal, state and local levels, eliminating "happy hours" at bars and restaurants and eliminating rebates for off-sale alcoholic beverage products. In addition, there is evidence that the price of alcohol in settings such as bars and restaurants influences the level of individual consumption, potentially affecting problems, including drinking and driving, domestic violence, sexual abuse, etc.

Additionally, low cost, high-risk alcoholic beverages such as 40-ounce malt liquors and fortified wines may be linked to high rates of intoxication and high problem rates in local communities.


Increasing the price of alcohol is one of the most powerful prevention strategies known. Once taxes are increased and prices go up, consumption levels decrease automatically as a function of the price. In effect, the prevention strategy is self-monitoring and self- enforcing, making it a cost effective prevention approach.


Generally alcoholic beverage prices are established through federal and state excise tax levels.

There are some states that have given localities the authority to tax alcohol. The higher the tax on alcohol, the higher the price to the consumer. Numerous states have increased the tax on alcohol through the legislative process and some states have attempted to do so through the state referendum process in the form of ballot propositions.


At the local level, the prices of alcohol can be impacted by local ordinances that restrict promotional activities such as "happy hours" and two for one-drink specials. Both of these practices are associated with binge drinking and higher blood alcohol levels. Higher blood alcohol levels are linked to alcohol-related problems including drinking and driving, domestic violence, sexual abuse and health related problems
.

Increases in excise taxes are strongly opposed by the alcoholic beverage industry. Any efforts to utilize this strategy should anticipate heavy opposition and a vigorous defense of the existing tax structure.
Evaluation



Research has found that increasing alcohol taxes would reduce alcohol consumption, motor vehicle deaths, and alcohol-related violence.

(Excerpted from information found at the Department of Health and Human Services, Center for Substance Abuse Prevention website, 2002, http://.nlm.nih.gov/hq/Hquest/fws/T/db/local.csap.pepp.aap/screen/Browse/s/36651/action/GetText/linek/13, Prevention Enhancement Protocols Systems (PEPS): Preventing Problems Related to Alcohol Availability: Environmental Approaches, Practitioners' Guide—Prevention Approach 2: Raising Alcohol Taxes and Prices)



Featured Strategies


> Responsible Beverage Service

> Communities Mobilizing for Change on Alcohol

> Changing the Hours and Days of Sale of Alcohol

> Preventing Alcohol Availability to Underage Youth

> Alcohol Outlet Density