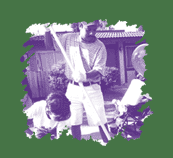 Free To Grow
Mailman School
of Public Health
Columbia University
722 West 168th Street,
8th Floor
New York, NY 10032









The Study Circles Approach to Community Engagement




Community Assessment

: General


The Study Circles Resource Center (SCRC) is dedicated to finding ways for people from diverse backgrounds, residing within the same communities, to engage in dialogue and problem solving centered on critical social and political issues. SCRC helps communities by giving them the tools to organize productive dialogue, recruit diverse participants, find solutions and work for action and change.

Groups are democratic, peer-led and small enough for individuals to get to know one another.

Typically, groups are organized around a theme and meet several times over a number of weeks.

Multiple groups are conducted simultaneously in order to create a community-wide dialogue on the issues up for consideration.

Facilitators help groups to listen to one another's perspective, respect differing opinions and identify potential solutions to shared concerns.
(Adapted from information on the Study Circles Resource Center website, 2002, http://www.studycircles.org, and used with the permission of the Study Circles Resource Center)



Study Circles and Minnesota



Minnesota has always had a reputation as a liberal, lily-white, Lutheran state, but all that is changing. Thousands of Hmong, Somali, and Latino immigrants have moved to Minnesota in the last few years. There was interest in establishing a statewide study circle program on immigration. In response, the League of Women Voters organized "Changing Faces, Changing Communities: Creating a better Minnesota with citizen involvement." The president of a local League volunteered to coordinate study circles in her community because she wanted to help her neighbors adjust to these changes. Also, another community resident commented, "In my ten years in this community this is the best dialogue that I have participated in. It is the first time I have felt completely comfortable expressing myself,"

(Adapted from information on the Study Circles Resource Center website, 2002, http://www.studycircles.org, and used with the permission of the Study Circles Resource Center)








Featured Strategies


> Social Reconnaissance Model

> Pacific Institute for Community Organization (PICO)

> The Community Engagement Process

> Bridging the Gap: Research Informing Practice for Healthy Youth Behavior