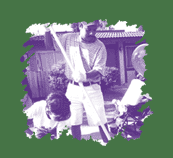 Free To Grow
Mailman School
of Public Health
Columbia University
722 West 168th Street,
8th Floor
New York, NY 10032









Pacific Institute for Community Organization (PICO)




Community Assessment

: General


The mission of the Pacific Institute for Community Organization (PICO) is to assist in the building of community organizations with the power to improve the quality of life of families and neighborhoods. PICO carries out its mission through leadership training seminars; the recruitment of and development of professional community organizers; and on-going consultation and technical assistance.

Through the PICO network, people learn to participate in and influence the political system and democratic institutions.

The organization sponsors joint training for leaders drawn from all its Network organizations. These intensive six-day seminars provide leaders with an in-depth review of the theory and practice of congregation-based organizing.


This model, more formally called "The Congregation-Community Model of Community Organization," includes congregations of all denominations as the building blocks of community action. The members of local congregations and those living in the broader neighborhood join together in a powerful expression of unity that transcends racial, ethnic and income differences for the betterment of the broader community.


(Adapted from information on the Pacific Institute for Community Organization (PICO) website, 2002, http://www.piconetwork.org, and used with the permission of the Pacific Institute for Community Organization)



PICO Process Gets Results in Gainesville, FL



City officials at a meeting in Gainesville, FL agreed to church requests that the city pay for and sponsor special after-school recreation programs in the Greentree Park area. The city's move comes on the heels of a yearlong campaign by church members and an affiliated nine-church community organizing network. Since last year, the groups have been lining up volunteers and partners, and seeking city leadership and funding for a hoped-for comprehensive recreation, tutoring, mentoring and life-skills program aimed at children living in the city's Ridgeview and Glen Springs Manor neighborhoods near the park.

Those areas, the group says, have become unsafe places and staging grounds where drug dealers recruit elementary and middle school children to sell drugs and commit burglaries.



(Adapted from an article in The Gainesville Sun, 2/20/01, Troubled Area To Get Recreation Plan.)








Featured Strategies


> The Study Circles Approach to Community Engagement

> Social Reconnaissance Model

> The Community Engagement Process

> Bridging the Gap: Research Informing Practice for Healthy Youth Behavior