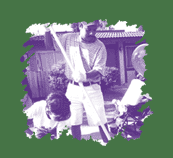 Free To Grow
Mailman School
of Public Health
Columbia University
722 West 168th Street,
8th Floor
New York, NY 10032









Bridging the Gap: Research Informing Practice for Healthy Youth Behavior




Community Assessment

: General


Bridging the Gap,
a research initiative funded by the Robert Wood Johnson Foundation, is designed to improve the understanding of the role that policy and environmental factors play in youth substance abuse.

The program's
primary goal is to expand existing information about the conditions in the larger social environment that can influence the use of alcohol, tobacco and illicit drugs by young people.

Particular emphasis is placed on assessing the impact of laws, policies, practices and programs on these behaviors.

Researchers involved in the Bridging the Gap collaborative are exploring these issues at three levels: within our nation's schools, within local communities and across states.


Examples of the kinds of research being conducted and disseminated through Bridging the Gap's efforts include: an analysis of environmental conditions

surrounding

alcohol, tobacco and drug use in communities participating in a national survey of 8th, 10th and 12th-grade students, the impact of state and local cigarette tax increases on youth tobacco use and the impact of alcohol outlet regulation on youth drinking patterns.

The initiative has also developed a series of community observational tools that can be utilized by trained community residents to assess and map neighborhood "hot spots." This helps community members to plan environmentally-focused community action to reduce known risk factors for alcohol and drug abuse.

The collaborative hopes that their joint efforts will speed the dissemination of evidence-based policy and environmentally-focused prevention practice across the nation.


(Adapted from information about
Bridging the Gap: Research Informing Practice for Healthy Youth Behavior on the ImpacTeen website, 2002, http://www.impacteen.org/ , and used with the permission of Bridging the Gap:

Research Informing Practice for Healthy Youth Behavior)



Featured Strategies


> The Study Circles Approach to Community Engagement

> Social Reconnaissance Model

> Pacific Institute for Community Organization (PICO)

> The Community Engagement Process