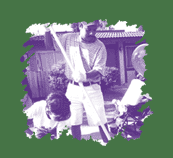 Free To Grow
Mailman School
of Public Health
Columbia University
722 West 168th Street,
8th Floor
New York, NY 10032









The Community Engagement Process




Community Assessment

: General


Philliber Research Associates
Philliber Research Associates and Cornerstone Consulting developed the Community Engagement Process as a community assessment approach whose primary goal is to engage residents in becoming active partners in community planning and community change.

The approach brings residents into all phases of the community assessment process.

The approach includes four steps: 1) defining and assembling the community; 2) using facilitated dialogue to define what the community needs or wants to know; 3) resident-led community mapping, surveying and data gathering; and 4) reviewing and disseminating the data collected through a community dialogue.

These steps are designed to build consensus and involvement in the community, help understand community assets and engage residents in planning solutions to community problems.


(
Adapted from information on the Philliber Research Associates website, 2002, http://www.philliberresearch.com/serv-commeng.html, and used with the permission of Philliber Research Associates)



Kentucky Free To Grow Model and Community Engagement



In the Kentucky Free To Grow program, relationships between residents and police were extremely strained and eventually deteriorated to bottle and brick throwing. All parties agreed that it was time for things to change. Residents went door to door listening to their neighbors share their perceptions of the police. Similarly, residents and staff working on the project spent many hours listening to police officers share their experiences. These conversations were the first step in the community action cycle.

The assessment was clear that steps needed to be taken to improve police/community relations so that residents could feel that police were responsive and police could feel safe in carrying out their jobs. To jump start the challenge, Free To Grow worked with a group of interested police officers to pilot test a community policing approach within the community. This concrete action allowed all parties to assess how things might be able to be different. Community policing was an example that the community had been talking about and police officers participating in the pilot community policing efforts kept logs detailing their interactions with residents as well as the impact of the relationships they were able to build with residents on enforcement.

Community action group members also gathered information on the projected costs of continuing community policing in their neighborhood once the pilot testing ended. The research phase also helped residents to identify those city officials and community stakeholders who were likely to be supportive of their efforts.

With all of the groundwork laid, Kentucky's community action group worked to engage both residents and key stakeholders in lobbying to support community policing. Residents flooded the mayor's office with over 600 letters supporting the initiative, while leadership of a local foundation met behind closed doors with the Mayor and City Manager to solicit their support. With this broad-based support, the Mayor agreed to build funding for community policing into the City Council's annual budget.

(Excerpted from Building Leadership for Community Development: A Training Curriculum to Support Free To Grow Program Implementation, 2000, Chapter 2, pages 2-5, and used with the permission of Free To Grow)








Featured Strategies


> The Study Circles Approach to Community Engagement

> Social Reconnaissance Model

> Pacific Institute for Community Organization (PICO)

> Bridging the Gap: Research Informing Practice for Healthy Youth Behavior