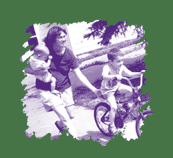 Free To Grow
Mailman School
of Public Health
Columbia University
722 West 168th Street,
8th Floor
New York, NY 10032









The Cards




Family Assessment

: General


About 10 years ago, The Cards was developed by an in-home family counseling program based in Seattle, Washington.

Staff of the program, which dealt with families where child abuse occurred, discovered that most of the families also had members with substance abuse problems. Traditional assessment tools elicited little or no accurate information from families about these difficulties, especially when the child protective service system was involved. So staff, working directly with families, created The Cards as an assessment tool that was engaging and fun to use.


This self-assessment tool allows individuals and families to look at their values and strengths, and to understand how these qualities can help them cope on a daily basis.

Once the assessment is complete, in partnership with the helper, the individual or family builds a plan evolving from their values and strengths.

The Cards are three sets of sorting cards individuals and families use to identify and prioritize what is important to them. The Cards include an instruction manual, pen/pencil, and paper. The Cards and the process are easy to use; the "players" require only an explanation of the process and help in prioritizing decisions.
Evaluation



While this strategy has not been formally tested in a quasi-experimental study, practitioners have been testing The Cards. Data suggests that Families who have used The Cards report that they were empowering, helping them to assess their strengths and weaknesses.



The Cards and Alice



When Alice went through the Goals cards with her therapist, she marked more than 50 items she wanted to work on, one of which was "Deal with past sexual abuse."

However, she did not select this item as one of her top goals to work on. When the therapist brought up the sexual abuse item, she responded, "I'm surprised I marked that.

I've never told anyone about it."

She went on to talk about her father having sexually abused her when she was a child for years; that she had always been too scared to bring it up and that she had learned just to deal with it.

As a result of her marking the item on the card and talking with her worker, she decided she really did need to talk about it.

The worker helped her to find a mental health counselor who worked with sexual abuse.

Alice later told the worker that the cards were "magic," since they made her feel safe enough to bring up such a hard and deeply buried past.

(Doug Vaughn, FTG Staff)








Featured Strategies


> Family Assessment Tool

> Child Welfare League of America Family Assessment Form

> EQUIPO