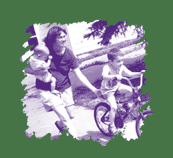 Free To Grow
Mailman School
of Public Health
Columbia University
722 West 168th Street,
8th Floor
New York, NY 10032









Child Welfare League of America Family Assessment Form




Family Assessment

: General


A Practice-Based Approach to Assessing Family Functioning
The Family Assessment Form (FAF) was developed

by

the Children's Bureau of Southern California between 1985 and 1987.

It is a practice-based instrument intended to help child welfare practitioners standardize service planning for families and assessment of family functioning. The FAF is

particularly effectively when used

for home-based services because it enables workers to structure client assessment in clients' homes and communities.

The FAF helps workers to assess families at the beginning of service, develop individualized family service plans, monitor family progress and review each family's outcomes. Using a nine-point rating scale, FAF workers complete a psychosocial assessment and record it quantitatively, which allows for monitoring family progress.

The form includes a face sheet, a behavioral concerns/observation checklist for all of the children in the home, a service plan and a closing summary. It also evaluates the history and personal characteristics of each caregiver and six areas of family functioning: living conditions, financial conditions, interactions between the adult caregivers; interactions between caregivers and children; support available to the family and developmental stimulation available to children.
(Adapted from information found in The Family Assessment Form: A Practice-based Approach to Assessing Family Functioning (1997), pgs. VII-XXI, a publication of the Child Welfare League of America, and used with special permission of the Child Welfare League of America, www.cwla.org )
Evaluation



The Family Assessment Form is adapted continually to meet workers' needs, and it is now an integral part of practice, research and evaluation. Answering questions about program effectiveness, enhanced learning, program quality and how other agencies have changed the way they work are the cornerstones of use of the FAF.

(Adapted from information found in The Family Assessment Form: A Practice-based Approach to Assessing Family Functioning (1997), pgs. VII-XXI, a publication of the Child Welfare League of America, and used with special permission of the Child Welfare League of America, www.cwla.org)



Featured Strategies


> Family Assessment Tool

> The Cards

> EQUIPO