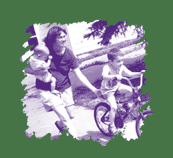 Free To Grow
Mailman School
of Public Health
Columbia University
722 West 168th Street,
8th Floor
New York, NY 10032









EQUIPO




Family Assessment

: General


The EQUIPO family assessment tool was originally developed to support the comprehensive community-based family support work of the Abriendo Puertas Family Center in East Little Havana, Miami, Florida.

The assessment tool is administered as part of their system of service delivery.

This system is designed to foster collaboration between trained informal helpers, called Madrinas and Padrinos, and local social service professionals.

The collaboration makes for a comprehensive continuum of care for children at risk of being removed from their homes and families due to child abuse or neglect. Interventions with families are focused on meeting the needs of the family and finding solutions that build upon family strengths, social supports and resources. The assessment includes the following components: 1) family identifying information; 2) child development and behavior strengths, capabilities and levels of functioning; 3) family functioning styles; 4) informal and formal social support sources; 5) social, environmental, emotional and physical safety issues and risks and 6) children, parent and family needs.

The Louis de la Parte Florida Mental Health Institute, supported by a grant from the Annie E. Casey Mental Health Initiative for Urban Children, has developed a training curriculum to support national dissemination of the Family Center's collaborative family assessment and support model, with a particular emphasis on the skills necessary to train natural helpers and social service professional to work together effectively.


(Adapted from the EQUIPO Training Manual, Working as Partners to Strengthen Our Neighborhoods, and used with the permission of

the Department of Child and Family Studies (CFS), a department of the Louis de la Parte Florida Mental Health Institute of the University of South Florida, http://cfs.fmhi.usf.edu/)
Evaluation



The EQUIPO training program helps both groups of families and workers learn to respect and utilize the strengths that each could bring to the community. Improvements among families served by the new integrated approach were noted in just six months after the training. "This training is a good model for communities to support families," added Marcela. "It is cost effective, culturally competent and family centered, based on strengths, and empowers families."

(Adapted from information found at http://cfs.fmhi.usf.edu/news-events.cfm?topicfind=equipo, and used with the permission of the Department of Child and Family Studies (CFS), a department of the Louis de la Parte Florida Mental Health Institute of the University of South Florida)



EQUIPO and Maria



Maria, a natural helper in East Little Havana often sees families in her neighborhood who look as though they may need help.

Many are reluctant to access the professional services available.

As a community member, Maria reaches out first, offering her help, and creating a bridge to the Center's services.

Maria uses the Family Assessment tool to help gain a deeper understanding of the family's strengths and needs.

Maria is particularly proud that she has been able to help families whose needs seem particularly acute.

She changed the life of one mother who did not have a way of providing for her family and had considered taking the life of her children and then her own.

Through her relationship and subsequent assessment, Maria was able to work with the Center staff to assist the mother in stabilizing her immigration status, find stable housing and employment and enroll her children in school.

(Excerpted from information found at http://cfs.fmhi.usf.edu/news-events.cfm?topicfind=equipo, and used with the permission of the

Department of Child and Family Studies (CFS), a department of the Louis de la Parte Florida Mental Health Institute of the University of South Florida)








Featured Strategies


> Family Assessment Tool

> The Cards

> Child Welfare League of America Family Assessment Form