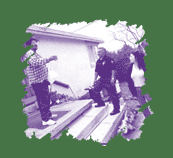 Free To Grow
Mailman School
of Public Health
Columbia University
722 West 168th Street,
8th Floor
New York, NY 10032









Collaboration


Collaborative efforts have become increasingly popular within communities. Whether the goal is improving school readiness or reducing alcohol and drug abuse, many of us are being asked to join forces with others at the local level to develop comprehensive solutions to complex issues. Yet many practitioners working across the country are beginning to assess more critically when the time commitment required of collaboration is worth it and when it is not. Collaboration is not, in fact, an end unto itself -- but rather a means of devising and implementing a strategy which could not be carried out without the engagement and resources of all those brought to the table.

As the call to collaborate accelerates, practitioners and researchers around the country are seeking to distill some of the essential elements of effective collaboration. The resources and strategies compiled in this section include materials that can help you make the most of your collaborative efforts.

Click below for additional information and resources.





Collaboration Strategies