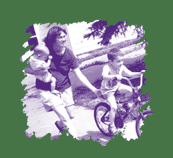 Free To Grow
Mailman School
of Public Health
Columbia University
722 West 168th Street,
8th Floor
New York, NY 10032









Effective Black Parenting




Parent Education

: Special Populations


Developed by Kerby T. Alvy, Ph.D. and the staff of the Center for the Improvement of Child Caring (CICC), the Effective Black Parenting program targets African-American parents of children ages two to18.

A cognitive-behavioral program, it seeks to foster effective family communication, healthy African-American identity, extended family values, child growth and development and healthy self-esteem. In addition, it

reinforces

efforts to combat child abuse, substance abuse, juvenile delinquency, gang violence, learning disorders, behavior problems and emotional disturbances. The Effective Black Parenting program has at its core basic parenting strategies.

It is

appropriate for all socioeconomic levels, and works especially well with parents of children ages two to12.

The program is taught in two formats: as a class with 15 three-hour training sessions that emphasize role-playing and home behavior projects and, for large groups of parents,

a one-day seminar version. Black educators and mental health professionals teach a series of basic child management skills, such as effective praising, mild social disapproval, ignoring, time out and special incentives, using African proverbs and African-American linguistic forms, and emphasizing African-American achievement and competence.


(Adapted from information on the Strengthening Families website, 2002, www.strengtheningfamilies.org, and used with the permissions of Strengthening America's Families Project—Effective Family Programs for the Prevention of Delinquency, and the Center for the Improvement of Child Caring)
Evaluation



Results show direct and positive effects on family and child risk factors. The program significantly reduces negative family communication, enhances parents' involvement with children, reduces child behavior problems, enhances limit setting and improves how parents deal with their children.

(Excerpted from Alvy, Kerby T., "Culturally-Adapted Parent Training Programs." Parent Training Today, Center for the Improvement of Child Caring, 1994.)



Featured Strategies


> Strengthening Multi-Ethnic Families and Communities

> AVANCE