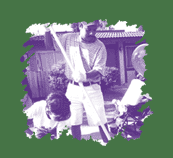 Free To Grow
Mailman School
of Public Health
Columbia University
722 West 168th Street,
8th Floor
New York, NY 10032









Institute for Cultural Affairs




Leadership Development

: General


The overall goal of the Institute of Cultural Affairs (ICA) is to promote positive change in communities, organizations and individual lives by helping people find their own solutions to problems and identify the means to implement those solutions. ICA's methods seek to generate ownership, create clear goals, open lines of communication, broaden perspectives and motivate people to adapt to their changing environment, while honoring the cultural traditions and diversity of all involved.
The Institute of Cultural Affairs currently sponsors four programs in support of its community development work:
Community and Youth Leadership Academies

Transformative Learning

Building A Culture of Participation

Community Revitalization
The ICA trains youth and adults from a variety of backgrounds to understand community development, encourage community engagement and catalyze meaningful action. By using methods and images that changes the way people choose to see the world, the ICA helps people develop new ways of looking at their lives that encourage creativity and self-motivation.
(Adapted from information on the Institute of Cultural Affairs website, 2002, http://www.ica-usa.org, and used with the permission of the Institute of Cultural Affairs)
Evaluation



Over a million people worldwide have turned to the Institute of Cultural Affairs to sharpen their facilitation skills and strengthen their work performance.

(Excerpted from information on the Institute of Cultural Affairs website, 2002, www.ica-usa.org/programs/cop.html, and used with the permission of the Institute of Cultural Affairs)



Institute for Cultural Affairs





The village of Downer's Grove has undertaken a yearlong effort to seek citizen input and participation in their Village Vision for the 21st Century. Over 100 citizens served on committees and volunteered 5,500 plus hours of time. Village Manager, Kurt Bressner, comments, "It takes a tremendous amount of energy to sustain the momentum of citizen involvement, and once you start, there is no turning back. People learned to expect to be informed and involved….We learned that the rewards for taking the time to keep the citizens involved and informed were quite handsome. We do everything now in collaboration and partnership rather than antagonism."

(Excerpted from information on the Institute of Cultural Affairs website, 2002, http://www.ica-usa.org, and used with the permission of the Institute of Cultural Affairs)








Featured Strategies


> Community Organizing and Family Issues (COFI)

> Midwest Academy