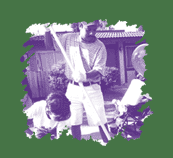 Free To Grow
Mailman School
of Public Health
Columbia University
722 West 168th Street,
8th Floor
New York, NY 10032









Midwest Academy




Leadership Development

: General


The Midwest Academy was founded

as a place

where people could learn how to organize effectively for social, economic and political justice.

Its roots lie in the organizing work of Saul Alinsky, considered one of the founders of the community organizing movement in the United States.

The Academy's week-long training institutes, which are conducted six-to-eight times a year, are designed to bring together activists interested in improving their communities.

At the Academy, they share their experiences, develop relationships and shape a vision not bound by the limitations of any of single kind of organizing.


(Adapted from information on the Midwest Academy Website, 2002, www.midwestacademy.com, and used with the permission of the Midwest Academy)



Midwest Academy



It is inspiring to watch a low-income mother working on school issues in rural Virginia share her experiences and expertise with an environmental researcher from Washington, DC and a housing organizer from Chicago, or to hear a New York student deep in conversation with a senior citizen from New Orleans and a trade unionist from Indiana.



(Excerpted from the 2001 Edition Academy Manual, Organizing for Social Change, Midwest Academy Manual for Activists, and used with the Permission of the Midwest Academy)








Featured Strategies


> Institute for Cultural Affairs

> Community Organizing and Family Issues (COFI)