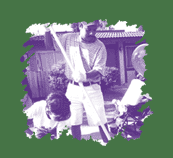 Free To Grow
Mailman School
of Public Health
Columbia University
722 West 168th Street,
8th Floor
New York, NY 10032









First Night International




Community Awareness

: General


First Night celebrations are a prevention strategy designed to bring communities together to celebrate New Year's Eve in a family-friendly alcohol and drug-free environment.

The concept was originally initiated in Boston as part of its community-wide celebration of the 1976 Bicentennial.

Planners sought to establish an alternative New Year's Eve tradition that would reduce the emphasis on alcohol consumption and build community cohesiveness.

First Night activities include low-cost public celebrations incorporating music, arts and dance, as well as other festivities.

First Night celebrations have grown increasingly popular and are now sponsored by hundreds of municipalities throughout the country and around the world.


(Adapted from information on the
First Night International website, 2002, www.firstnight.com

and used with permission of First Night International)



First Night International





Once again, on behalf of the City Council, the citizens of Monterey, and every person who has attended First Night Monterey, we thank you for building a stronger and healthier community through the arts, for strengthening families, for uniting our community, for making our community a better place, and lastly, for giving us a celebration that stays within our hearts throughout the entire year." Mayor Dan Albert, City of Monterey, CA

.

(Excerpted from information on the First Night International website, 2002, www.firstnight.com,

and used with the permission of First Night International)








Featured Strategies


> Mothers Against Drunk Driving: Designate a Driver Program