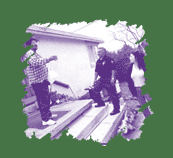 Free To Grow
Mailman School
of Public Health
Columbia University
722 West 168th Street,
8th Floor
New York, NY 10032









National Center for Family and Community Connections with Schools




Schools

: General


The National Center for Family and Community Connections with Schools bridges research and practice. The Center accomplishes this by linking people with research-based information and resources they can use to effectively connect schools, communities and families. The Center uses research findings and recommendations to help schools, families and communities focus their efforts to have the most impact on student success. In addition to gathering general information about family and community connections with schools, the Center pays particular attention to information on:
Family and community connections that support achievement in reading and mathematics
Connecting families from diverse communities with schools
Involving families in preparing children to enter kindergarten
Engaging community organizations in the development of excellent schools
The Center hopes that as these school, family, community connections mature, students will receive the support they need to succeed in school and in life.
(Adapted from information on the website of the National Center for Family and Community Connections with Schools, 2004, http://www.sedl.org/connections/, and used with permission of the Southwest Educational Development Lab)
Evaluation



Studies suggest that family involvement can improve student attendance, behavior, and academic achievement, while community involvement can help provide services that schools alone cannot give students and their families. Some outcomes linked to partnership schools include more positive attitudes and relationships with families, schools and the community; the creation of new roles for families, teachers, and community leaders; and increased support for school reform.

(Excerpted from "SEDL's New Center Makes Family-Community Connections to Improve Learning," SEDLetter, Volume 14, February 2002, http://www.sedl.org/pubs/sedletter/v14n01/2.html, and used with the permission of the Southwest Educational Development Laboratory)