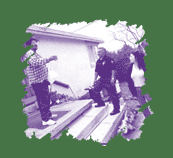 Free To Grow
Mailman School
of Public Health
Columbia University
722 West 168th Street,
8th Floor
New York, NY 10032









Institute for Educational Leadership




Schools

: Schools / Education


The Institute for Educational Leadership (IEL) seeks to improve education and the lives of children and families. IEL works to accomplish its mission by building the capacity of individuals and organizations involved in the field of education and related areas, across policies, programs and sectors. IEL has three program areas:

developing and supporting leaders

connecting and improving policies and systems that serve children and youth and

strengthening school-family-community connections.
IEL's vision of the community school as a center of community and learning for students and adults is a primary part of its strategies to achieving its mission. The IEL strengthens school-family-community connections by encouraging and assisting parents, neighbors, local government, youth and human services organizations, businesses and other organizations to build deep, intentional partnerships with schools. The IEL helps communities build the national and state networks essential to developing policies, capacity-building strategies and programs to realize this vision.

(Adapted from information on the website of the Institute for Educational Leadership, 2004, http://www.iel.org/, and used with the permission of the Institute for Educational Leadership)

Evaluation



Extensive research and experience confirm what common sense suggests: What happens outside the classroom is every bit as important as what happens inside.

(Excerpted from "Community Schools," by Ira Harkavy and Martin Blank, Education Week - American Education's Newspaper of Record, April 17, 2002, http://www.iel.org/news/edweek.html; ©2001 Editorial Projects in Education, Vol. 21, number 31, pps. 52, 38, and used with the permission of the Institute for Educational Leadership)



Featured Strategies


> Coalition for Community Schools