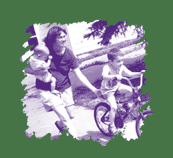 Free To Grow
Mailman School
of Public Health
Columbia University
722 West 168th Street,
8th Floor
New York, NY 10032




Co-location, common intake, and single point of entry: Are they the best answers to service fragmentation?
Case Management
---
Charles Bruner
This paper describes the structural reorganization of the manner in which existing public programs and services are provided within a community. Variously, such reorganizations have been presented under the banners of "co-location," "common intake and assessment," "one-stop shopping," "single point of entry," "case management," or developing a "seamless system of services." Generally, such reforms have been proposed in order to achieve one or more of the following three goals: (a) increased system efficiency through reduced duplication of effort across programs, (b) easier access to services by families, and (c) better matching of services with family needs.