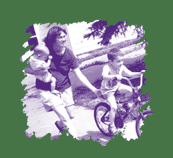 Free To Grow
Mailman School
of Public Health
Columbia University
722 West 168th Street,
8th Floor
New York, NY 10032









Brief Strategic Family Therapy




Substance Abuse and Mental HealthTreatment

: General


Brief Strategic Family Therapy (BSFT) is an effective, problem-focused, task-oriented, and practical approach to "treatment" of the following risk factors for substance abuse in families: conduct problems, association with antisocial peers, early drug use, and difficult family relations. BSFT helps to solve conflicts between parents and their children and adolescents and, at the same time, nurtures the family unit. BSFT provides families with the tools to overcome individual and family risk factors through specific interventions that improve family relationships and functioning.


This type of therapy targets problem interactions and behaviors in each client family. Therapists use BSFT to change the dysfunctional ways family members treat one another.

During family therapy sessions, therapists coach family members as they interact with each other, which creates opportunities for new, more functional interactions to emerge.

BSFT has been tailored to inner-city, minority families, particularly African-American and Hispanic. Therapists are trained to assess and encourage healthy family interactions, based on the cultural norms of the family being helped.


BSFT is a family-based intervention developed in 1975 at the Center for Family Studies, a division of the University of Miami Medical School's Department of Psychiatry and Behavioral Sciences.

BSFT has been tested and refined in clinical studies. It is based on the fundamental assumption that adaptive family interactions can play a pivotal role in protecting children from negative influences, and that maladaptive family interactions can contribute to behavior problems.

The goal of BSFT is to improve a child or adolescent's behavior problems by improving those family interactions presumed to be directly related to the child's symptoms, thus reducing risk factors and strengthening protective factors for adolescent drug abuse and other conduct problems.


(Adapted from information on the Strengthening Families website, 2002, http://www.strengtheningfamilies.org, and used with the permissions of Strengthening America's Families Project—Effective Family Programs for the Prevention of Delinquency, and the Center for Family Studies, Department of Psychiatry and Behavioral Sciences, University of Miami Medical School )
For further information about BSFT, contact: Carleen Robinson Batista, M.S.W.
Phone: (305) 243-4592
Evaluation



The BFST program has been shown to improve youth behavior, reduce recidivism among youthful offenders, and improve family relationships.

(Adapted from information on the Strengthening Families website, 2002, http://www.strengtheningfamilies.org, and used with the permissions of Strengthening America's Families Project—Effective Family Programs for the Prevention of Delinquency)



Featured Strategies


> Focus on Families

> Relapse Prevention