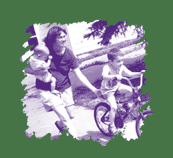 Free To Grow
Mailman School
of Public Health
Columbia University
722 West 168th Street,
8th Floor
New York, NY 10032









Motivational Interviewing




Substance Abuse and Mental HealthTreatment

: Tools


Motivational interviewing is a focused, goal-directed form of counseling developed by William Miller and his colleagues based on their experiences treating problem drinkers. Miller defines motivational interviewing as a directive, client-centered counseling style that promotes changes in behavior by helping clients to explore and resolve ambivalence. Compared with nondirective counseling, it is more focused and goal-directed.
Motivational interviewing, which proceeds from the premise that clinicians and trainers often become too focused on their own technique, rather than on the client's motivation to change, stresses the following points:
Motivation to change is elicited from the client, not imposed from without.

It is the client's task, not the counselor's, to articulate and resolve his or her ambivalence.

Direct persuasion is not an effective method for resolving ambivalence. It is tempting to try to be helpful by bring home to the client the urgency of the problem and the benefits of change, but experience suggests that such tactics generally increase client resistance and diminish the probability of change.

The counseling style is generally a quiet and eliciting one.

The counselor is directive in helping the client to examine and resolve ambivalence.

Readiness to change is not a client trait, but a fluctuating product of interpersonal interaction.

The therapeutic relationship is more like a partnership or companionship than expert/recipient roles.
(Adapted from information on the Motivational Interviewing website, 2002, www.motivationalinterview.org/ , and in Behavioural and Cognitive Psychotherapy, 1995, pgs. 325-334, [vol. 23], What is Motivational Interviewing?, and used with the respective permissions of the Mid-Atlantic Addiction Technology Transfer Center and the British Association for Behavioural and Cognitive Psychotherapies)
Evaluation



Motivational Interviewing has been shown to elicit awareness and acceptance of a problem, and decreased use of substances, in substance abusers.

(Adapted from information on the Motivational Interviewing website, 2002, www.motivationalinterview.org/ , and in Behavioural and Cognitive Psychotherapy, 1995, pgs. 325-334, [vol. 23], What is Motivational Interviewing?, and used with the respective permissions of the Mid-Atlantic Addiction Technology Transfer Center and the British Association for Behavioural and Cognitive Psychotherapies)