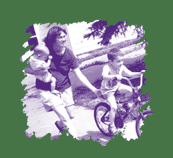 Free To Grow
Mailman School
of Public Health
Columbia University
722 West 168th Street,
8th Floor
New York, NY 10032









The Incredible Years: Parents and Children's Training




Parent Education

: Schools / Education


Developed by Carolyn Webster-Stratton, Ph.D., the Incredible Years program focuses on strengthening parent and teacher competencies by training parents in positive communication and child-directed play skills, consistent and clear limit-setting and nonviolent methods of disciplining children. The Incredible Years is directed toward parents and teachers of children ages three to 12.

The program's objectives for children are to strengthen social and academic competence, reduce behavior problems and increase positive interactions with peers, teachers and parents.

There are three programs: BASIC Parents Training Program, which is offered to parents in groups to foster mutual support,

shared

problem-solving and self-management; a Child Training Program which dovetails with the Parent training program and is known as Dinosaur Social Skills; Problem-Solving Curriculum and the Teacher Training Program which supports both the parent and child programs.


(Adapted from information on the Strengthening Families website, 2002, www.strengtheningfamilies.org, and used with the permissions of Strengthening America's Families Project—Effective Family Programs for the Prevention of Delinquency, and The Incredible Years:

Parents, Teachers and Children's Training Series, University of Washington)
Evaluation



Results of this strategy indicate that parents and teachers were able to significantly reduce children's problem behaviors and increase their social competence and academic engagement.

(Adapted from information on the Strengthening Families website, 2002, www.strengtheningfamilies.org, and used with the permissions of Strengthening America's Families Project—Effective Family Programs for the Prevention of Delinquency, and The Incredible Years: Parents, Teachers and Children's Training Series, University of Washington)