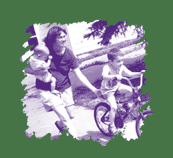 Free To Grow
Mailman School
of Public Health
Columbia University
722 West 168th Street,
8th Floor
New York, NY 10032









Self-Help/Mutual Aid




Family Support

: Tools


The self-help movement is built on formalizing the natural ties between individuals or families facing similar challenges or obstacles in their lives.

Self-help efforts generally take place outside of the formal social service networks of a community and can be powerful mechanisms of support in times of crisis, including during periods of alcohol and drug abuse, death, illness and trauma.

The power of this technique is based in helping individuals or families recognize they are not alone – that others share similar experiences and have found ways to stabilize their lives.

Self-help environments are structured to be non-judgmental and accepting, making them particularly effective in providing support in circumstances where societal stigma can act as a barrier to change.

Participants exchange ideas and effective ways to cope with difficulties, actively work on attitudes and behavior to make positive changes in their lives and gain a new sense of control over their lives.