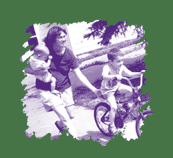 Free To Grow
Mailman School
of Public Health
Columbia University
722 West 168th Street,
8th Floor
New York, NY 10032









Family Support America




Family Support

: Family Support



Family Support America, formerly the Family Resource Coalition of America, promotes family support as a nationally recognized movement to strengthen and support families. The organization was founded in 1981. Its original mission was rooted in a desire to build a national organization to support the efforts of what was then a burgeoning national movement trend toward of the establishment of informal family support centers that provide a warm and welcoming place in the community for families to interact. Since that time, the work of the organization has expanded to document and develop training approaches to cultivate best practices in family support. The organization now works to integrate the principles of family support practice more broadly into the range of settings within communities where one finds children and families

The Principles of Family Support Practice are as follows:
Staff and families work together in relationships based on equality and respect.

Staff enhance families' capacity to support the growth and development of all family members-adults, youth and children.

Families are resources to their own members, to other families, to programs, and to communities

Programs affirm and strengthen families' cultural, racial and linguistic identities and enhance their ability to function in a multicultural society.

Programs are embedded in their communities and contribute to the community-building process.

Programs advocate with families for services and systems that are fair, responsive, and accountable to the families served.

Practitioners work with families to mobilize formal and informal resources to support family development.

Programs are flexible and continually responsive to emerging family and community issues.

Principles of family support are modeled in all program activities, including

planning, governance, and administration.
(Adapted from information on the Family Support America website, 2002, http://www.familysupportamerica.org/, and used with the permission of Family Support America)
Evaluation



Family support is about investing in the promotion of the positive things that families want for their children. Research shows that by investing in positive outcomes for children and families, family support programs also, over the long term, can lead to: fewer teenage pregnancies, less juvenile delinquency, improved behavior and performance of children at school, fewer incidents of child abuse and neglect, more families moving from welfare to work, increased self-confidence, knowledge of child development and parenting skills among parents, greater educational attainment among parents.

(Adapted from information on the Family Support America website, 2002, http://www.familysupportamerica.org, and used with the permission of Family Support America)