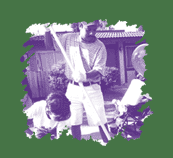 Free To Grow
Mailman School
of Public Health
Columbia University
722 West 168th Street,
8th Floor
New York, NY 10032









Nuisance Abatement Laws to Improve Community Conditions




Environmental and Policy Change

: Community Enforcement


As crime rates have fallen over the last decade, cities are increasingly turning their attention to addressing nuisance-related problems occurring in neighborhoods.

Nuisance problems take many forms.

In some cases, nuisances are connected to physical blight such as
signs, junk vehicles, required landscaping, weeds and debris. In other cases, nuisances are

associated with crime and violence, including prostitution, drug-related loitering, graffiti, public intoxication, speeding, harassment of passersby, etc. These crimes are often considered "social order" or "nuisance" in nature and are usually Part 2 Uniform Crime Reports (UCR). (

Crimes are identified and referred to according to the FBI's Uniform Crime Report (UCR). Crimes are separated into two categories within the UCR. "Part II" crimes include but are not limited to such crimes as misdemeanor assault, vandalism, prostitution, child abuse, criminal trespass, embezzlement, forgery, and drug offenses. Each jurisdiction is required to report these crimes that the FBI reports to the public yearly.

While the causes and manifestations of each may vary, the solutions share many commonalities.
Code Enforcement: Cities and counties all have some form of code enforcement as part of the local government structure. Most often, municipalities have a division responsible for enforcing all land use codes. In some cases, code enforcement is a shared responsibility between a code division, the fire department and the police department. Each city determines how its codes will be enforced based on the nature and history of violations.
Police Services: Police and sheriff departments have responsibility for enforcing local and state criminal laws. The policing model that a municipality utilizes will often dictate the manner in which problems, such as public intoxication, prostitution and loitering are addressed. Generally, a "community-oriented policing" or "problem-oriented policing" approach seeks long-term solutions to nuisance crimes that go beyond simply arresting perpetrators.
Solutions: Solving nuisance-related problems requires a multi-faceted approach.

A key element of any comprehensive strategy is the utilization of local policy.

Examples of local policies include, but are not limited to conditional use permits that regulate how, when and where alcohol can be sold and served; property maintenance ordinances that establish standards for the upkeep of rental, owner occupied and commercial property; social nuisance ordinances that create administrative penalties in addition to any criminal penalties associated with Part 2 social order crimes. In addition to local policy strategies, Crime Prevention Through Environmental Design (CPTED) strategies seek to modify the physical environment to change the conditions that give rise to criminal behavior. Examples of CPTED strategies include, cutting back or eliminating vegetation that provides cover for drug sales, increasing lighting at crime hot spots, physically improving neighborhoods and playing classical music where loitering occurs
Evaluation



Evaluations demonstrate that opportunity blocking at places can prevent crime, at least under some circumstances. Ninety percent of the evaluated interventions displayed evidence of crime reduction effects.

(Excerpted from A Report to the United States Congress, prepared for the National Institute of Justice, Preventing Crime: What Works, What Doesn't, What's Promising, Lawrence Sherman, et. al., Chapter 7 – Preventing Crime at Places, 1998, http://www.ncjrs.org/works/chapter7.htm)



Featured Strategies


> Neighborhood Revitalization Strategies