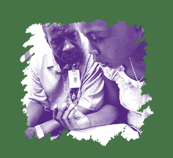 Free To Grow
Mailman School
of Public Health
Columbia University
722 West 168th Street,
8th Floor
New York, NY 10032



Fair Housing Issues Affecting Non-citizens in Privately-Owned, Non-subsidized Housing
http://housingrights.com/pdfs/fectingNoncitizensinPrivately-Owned,NonsubsidizedHousing.pdf
This memo explains that undocumented tenants and homeseekers have the right to be free of housing discrimination under the federal and state fair housing laws. The memo also addresses issues arising from the actual application of these laws to specific situations and issues related to legal representation of undocumented persons. The memo also addresses the following questions:
What types of fair housing complaints affect non-citizen residents?
What legal theories might be used to address these problems, and what defenses might be employed in rebuttal?
What are some of the practical problems in litigating cases on behalf of non-citizens?
What information-gathering and legislative strategies might be helpful in combating the fair housing problems of non-citizens?