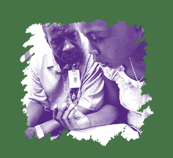 Free To Grow
Mailman School
of Public Health
Columbia University
722 West 168th Street,
8th Floor
New York, NY 10032








Literacy Involves Families Together (LIFT) Act



In the second session of the 106th Congress (January – December 2000), The Literacy Involves Families Together (LIFT) Act, reauthorized the Even Start Family Literacy program (renamed the William F. Goodling Even Start Family Literacy Program) for five years.

The following represents the changes enacted as part of the reauthorization.

For a full text of the act, visit http://www.famlit.org/policy/lift.html.


Directed stated educational agencies to encourage local educational agencies (including Migrant Education programs) and individual schools receiving Title I funds to offer family literacy services if the agency or school serves a substantial number of students whose parents have not graduated from high school or have low levels of literacy
Required instructional programs to be based on scientifically-based reading research, to the extent such research is available.
Increased from five percent to six percent the set aside for Migrant and Indian Even Start when the total Even Start appropriation exceeds $200,000,000.

(Note: the FY 2001 funding level for Even Start was $250,000,000.)
Required coordination between Indian Even Start and family literacy programs operated by the Bureau of Indian Affairs in order to prevent duplication and to encourage the dissemination of information on high-quality family literacy programs serving American Indians.
Provided that Even Start subgrantees in the ninth and succeeding years shall not receive an award in an amount less than $52,500.
Allowed states to use a portion of federal Even Start monies to provide training and technical assistance to Even Start instructors, as long as the level of service to program participants remains at least the same.
Established qualifications for individuals providing academic instruction to program participants, and for the individuals administering local Even Start programs.
Allowed Even Start to serve children older than eight if schools use Title I funds to pay a portion of the cost of those services.
Required state educational agencies, when considering funding a program past the first year, to review each eligible entity's progress toward meeting program objectives and evaluate the program based on state indicators of program quality.
Funded a research project to find the most effective ways to improve literacy among adults with reading difficulties. The project will also determine how family literacy services can best provide parents with the knowledge and skills they need to support their children's literacy development.
Required states to submit to the Secretary of Education its indicators of program quality no later than June 30, 2001, in order for the state to be eligible to receive Even Start funds.
(Family Literacy and the 106th Congress: A Summary of Legislation and Appropriations Affecting Family Literacy, 2003, adapted from the website of the National Center for Family Literacy, http://66.101.212.115/nifl-family/2000/0701.html, 2003 and used with the permission of the National Center for Family Literacy)