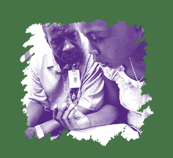 Free To Grow
Mailman School
of Public Health
Columbia University
722 West 168th Street,
8th Floor
New York, NY 10032





Few States Use Alcohol Taxes to Fund Treatment Programs
A new analysis has found that only nine states earmark excise tax revenues from alcohol sales to fund alcohol treatment programs, according to a press release from the research group, Ensuring Solutions.


Due to budget constraints, many states are enacting or considering cuts to funding for treatment programs. But although all 50 states and the District of Columbia levy some type of tax on alcoholic beverages, very few—Arizona, Idaho, Kansas, Mississippi, Montana, New Jersey, Oregon, Tennessee and Utah—use the tax revenues or other income from alcohol sales to fund badly needed alcohol-treatment programs.

Fifteen states dedicate the revenues generated from alcohol sales to support programs in education, corrections, tourism promotion and other areas, or simply to supplement the budgets of the state, counties or municipalities.

"Our analysis shows that only nine states are taking advantage of the alcohol excise tax," said Eric Goplerud, Ph.D., director of Ensuring Solutions to Alcohol Problems at The George Washington University Medical Center. "Cutting funding for treatment doesn't make economic sense when untreated alcohol problems cost the country billions more in health care costs."
(Excerpted from the website of Join Together, May 29, 2003, and used with the permission of Join Together, http://www.jointogether.org )