Deidra Ierardi, Member of the New Britain, CT, Board of Education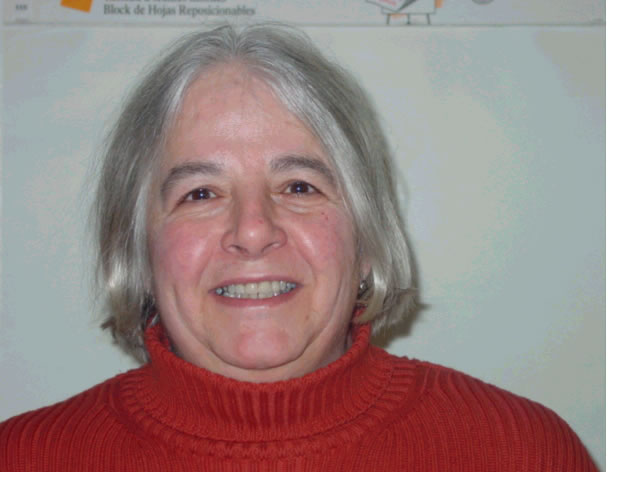 Who: Deidra Ierardi, Chair of the Curriculum Committee and Member of the New Britain, CT Board of Education, a Free To Grow partner. Ierardi was first elected to the Board in 1997 and again in 2001. She will complete her second term in 2005.
Involvement with Free To Grow: Member of the Free To Grow Governance Team in New Britain.
Special Subjects: Early Childhood Education and School / Community Partnerships.
What: Ierardi spoke with In-Site@ freetogrow.org about Early Childhood Education and the Board of Education's partnership with Free To Grow which, in New Britain, is administered by the Human Resources Agency (HRA) of New Britain Head Start Program. For more than 35 years, the HRA has reached out to economically disadvantaged families and neighborhoods in the greater New Britain area.
FTG: Local schools are mandated partners of every Free To Grow grantee. Why do you think school involvement is important to Free To Grow families?
DI: I truly think that the school is the initial connection to the community for most families, and it should be their strongest. Schools provide a way for folks to meet their neighbors and to form bonds in their communities. Children and their parents make friendships that last a lifetime at school.
FTG: What do you think has helped make the partnership between the New Britain Board of Education and Free To Grow so effective?
DI: A key thing that has helped make this partnership easier for the New Britain Free To Grow project is that they had someone [Ierardi] who is an elected official and who is an advocate for early childhood education on the Board of Education. In 1997, I was recruited to run for the New Britain Board of Education because of my participation in politics and because of my background in Early Childhood Education. My degree is in Early Childhood Education, and I was a child care teacher for three years at the Ben Franklin School and then the director for three years. We need to get more Early Childhood Education people on Boards of Education because that's where it all starts for children.
Because of my background, I could say to the superintendent, "This [Free To Grow] is a really great project, and this is why we want to do it…" As Chair of the Curriculum Committee, I invited the Free To Grow Governance Team and the Head Start Director to a Board of Education meeting to present the project to the full Board of Education. So we now have the full support of the entire Board of Education. That is how we did it, and it has made the whole process a lot easier for us.
FTG: How would you describe your role as a member of the Free To Grow Governance Team?
DI: I work with Free To Grow on policy and legislative initiatives. Because my position on the Board of Education is unpaid, I am free to do whatever is in the best interest of the project. And, as an elected official, I am able to advocate with both state and national legislators.
Right now, we are working on a Memoranda of Agreement to create a seamless transition of Free To Grow children and families from Head Start into the public school system.
The Memoranda of Agreement will keep families that have been identified as having mental health or substance abuse issues, and in need of some sort of intervention, from disappearing from the community when their children leave Head Start and go into public schools. Often there is a huge gap in services because it takes two or three years for the school system to build up trust with the parents. Parents are unfamiliar with the way schools work; school administrators are not trained with any social service skills; and many public schools cannot afford to have a school social worker.
FTG: How do the Memoranda of Agreement work?
DI: The Head Start Family Advocate, parent and school social worker want to do what's best for the child, which is to keep family services in place. With the parents, they decide, and put in writing, what can be released to the new school about the family and what can't. If the parent and the Family Advocate decide they don't want any previous history of domestic violence included in the transfer of records or in the discussion with the new teacher about family issues that have been resolved, they can say, "OK, we don't want that to be written down or discussed." The parents may decide it is OK for the teacher to know that a parent is in a substance abuse program, and that would be included in their Memoranda of Agreement. It could say if it's OK for the public school teacher to call the Head Start teacher, or the Head Start Family Advocate to call the parent about any of these issues. Whatever suits the family's needs.
These are private, personal family issues. The Head Start folks want to protect the privacy of the child and the parent, and rightly so. The relationship of trust built up through Free To Grow with the family will be transferred through the Memoranda of Agreement to the school system in a seamless transition. The Memoranda of Agreement are extremely important to carry on the work of Free To Grow and not lose connections with our community's families.
FTG: One of the keys to school success is reducing school mobility whenever possible. How do you encourage this stability in New Britain?
DI: We have a high mobility rate. Only 40 percent of the children in New Britain who start school here, stay here, and graduate from New Britain High. That means that more than half the kids leave. The idea is to decrease that mobility rate by having both the parents and the children involved in the school community. Parents may say, "We might want to move, but our kids love their school." That, we believe, is going to keep a family rooted in a neighborhood.
All the Head Start children are eligible to go to the Smalley Academy, which is one of two magnet schools in the district. It is also a dual language school: Spanish and English. The [Free To Grow] children have an opportunity to go to that school and to participate in a lottery to be in a dual language, all-day kindergarten class. There are 12 children whose primary language is English and 12 children whose primary language is Spanish in the class. All of the children in the program must be from literate homes, and parents must agree to have their child placed in the program. There are two teachers: one is proficient in bilingual English-Spanish and the other is English speaking; they are both certified in elementary education. The curriculum design includes a five-day all English lesson plan followed by a five-day all Spanish lesson plan. The children move easily from one language to the other. The program has been in place for seven years, and many 'honors' middle-school children began school in the dual language program.
We also created a House of Arts and Letters Gifted Program at the middle school for the 30 most talented children in the city, so that they would not leave the system when they got to middle school, which happens a lot. We found that seven of the 30 children enrolled in the first year of the program came from the dual language program!
FTG: So, in New Britain, you create a school experience that children love and, as a result, parents become less likely to uproot their families!
DI: We can't tell for sure yet if it works, but creating stability is definitely a goal of the program. Further down the line, we will be able to tell if it is working because we can flag Free To Grow children with ID numbers in our computer system when they enroll in the public schools. In three to five years, we will be able to determine any variety of facts we may choose to know about those children because we can follow their progress. Facts such as: Did the family stay in New Britain? That would analyze the mobility issue. Did the child score better than non-Free To Grow children in language or math? We can then do a longitudinal study on the impacts of Free To Grow.
FTG: How does the Smalley Academy work with Free To Grow?
DI: Mr. Santiago, Smalley's Principal, opens up the school to Elena Trueworthy, the Free To Grow Community Development Coordinator. Elena works closely with the Family Resource person, the Peer Volunteer Coordinator and in the classrooms, with teachers. Elena can set up a table on Parent Night; at the school fair; or at social gatherings at Smalley to let parents know about Free To Grow. If she needs a place to have a meeting, she can have it at the school.
Since we will develop the Memoranda of Agreement at Smalley, Smalley's social worker and Family Resource person will deliver more services to the Head Start families in the neighborhood. To have the schools be resources: That's one of the goals of Free To Grow. Parents and families can go to Smalley's Family Resource Center to access social services. They can get a dentist recommendation; they can find out where there are after-school programs for kids and adult education for parents. Through the Family Resource Center, they can find out when the library is open or get connected to workforce development and parenting classes. They can get connected to all the services the city offers for children and families through the Family Resource Center.
Also, Free To Grow works not just with families needing intervention, but with families identified as being potential leaders. So there are Parent Leadership Training Sessions at Smalley. We want Head Start families to be involved in the PTA, we want them to get to know the school system. We want all parents to feel comfortable coming into the school system. Because a lot of the parents of our Head Start parents weren't at all engaged in the school system, their children may not do well in school. We want to break that cycle.
FTG: What are some of the difficulties of the partnerships between Free To Grow and the school system?
DI: Change in personnel at the schools; change in personnel at the Head Start programs. Any kind of personnel change may affect the continuity of the program while the new employee learns about Free to Grow. This is one reason why we want to get the Memoranda of Agreement forms done. Once we institutionalize the ideas of Free To Grow, we can avoid the pitfall of changes in staff. Otherwise, I don't see a downside with communities integrating or with families integrating into the school system.
FTG: What would you say is the most important thing that has resulted from the Free To Grow-New Britain Board of Education partnership?
DI: I guess overall, the best thing we have done is to improve that transition of the Head Start child and family from the Head Start program to the neighborhood school. And we need to keep on doing that. We also have involved new people in their community. They organized and advocated to get a new building and two additional Head Start classrooms in their neighborhood.
FTG: What do you think Boards of Education can do to improve early childhood education?
DI: I think that Boards of Education need to reach out to all models of early childhood education. If we are ever going to meet the goals of the No Child Left Behind bill, we are going to have to institutionalize early childhood education. I think one of the best things about early childhood education is that there are different models and those models should be a part of the education system, like all day kindergarten. But for too long—30 years—many people in school systems have looked upon early childhood education as being for wealthy people or for very poor people, but not just as a regular part of a child's education. And that's why I believe every Board of Education should do outreach, whether it's to the Head Start program, Free To Grow, or any other program.
All the research about brain development is there. When a child is first born, that's when there is the most hope for that child. The parents are willing to deal with their issues more. And that's why Free To Grow has been so successful, and Head Start, too. A parent's involvement in their child's school is one of the best things a parent can do for their child.