Operation Clean Hands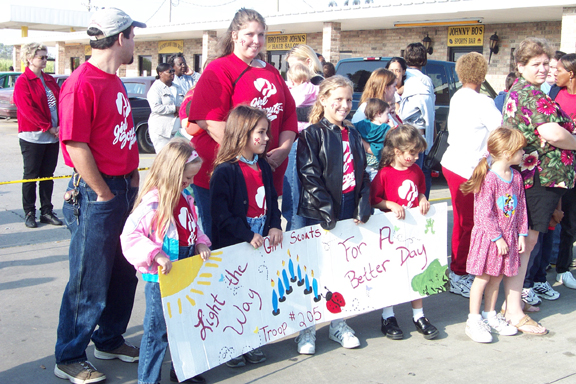 FOUR CORNERS — Residents of Four Corners, Ashton, Glencoe and Sorrell will gather on Saturday to wash their hands of drugs and violence.

The event will be the kick-off for Operation Clean Hands, being launched by the St. Mary Community Action Agency Head Start's Free to Grow Program.
"We want to encourage the community to wash their hands of some of their deviant behavior, such as drugs and other things going on," said Craig Matthews, Free to Grow program monitor. "A lot of times you have family members that condone this behavior, such as a 15-year-old selling crack cocaine to make money to help pay the rent. On the outside, they say 'I don't do that,' but it's just as bad to turn the other way."
The event will begin at 9 a.m. at the Lockett Center on Cypremort Road. The St. Mary Parish Red Ribbon Committee motorcade will make a stop before 9:30 a.m. with officials such as Sheriff David Naquin, District Attorney Phil Haney and Superintendent of Schools Lloyd Dressel participating.
A program will feature pastors from area churches who will each speak about topics ranging from substance abuse and domestic violence to teen pregnancy.
Community members will hold up color-coded hands for each topic, and then "wash" their hands of the problems at the end of the program.
Matthews said Operation Clean Hands' goal is to form a greater sense of community involvement in eliminating problems such as illegal drug activity, child abuse/neglect and domestic violence in the area.
"Child abuse is on a rampage. Domestic violence is completely out of hand," he said. "We've had several shootings in the last couple of months in Four Corners directly related to drug trafficking. For a rural community like Four Corners, it is totally unacceptable."
Following the program, information about the neighborhood watch program and other services available will be provided to the public.

(Written by Jennifer Boquet, October 16, 2003 and reprinted with permission from The Daily Iberian
---
Operation Clean Hands Community Awareness Campaign Media Release (588K)


[download]