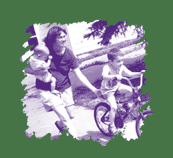 Free To Grow
Mailman School
of Public Health
Columbia University
722 West 168th Street,
8th Floor
New York, NY 10032









The Stages of Change Readiness and Treatment Eagerness Scale (SOCRATES)




Family Assessment

: Substance Abuse Treatment


SOCRATES is a 19-item, self-administered instrument to assess client motivation to change drinking-related behavior.

It also includes a companion 19-item instrument to assess motivation to change behavior regarding drug use.

Both instruments are made up of three scales: Recognition, Ambivalence, and Taking Steps.

This tool does not assess the amount of substance use, problems associated with use, or treatment needs.

It is simply a self-assessment of a person's readiness to change substance use behavior.

The tool includes the questions, a scoring form, a profile sheet, and guidelines for interpreting the scores based on recognition, ambivalence, and taking steps.


(Adapted from information on the Center on Alcoholism, Substance Abuse and
Addictions website, 2002,
http://casaa.unm.edu/,

and used with the permission of

the Center on Alcoholism, Substance Abuse and Addictions, University of New Mexico)
Evaluation



SOCRATES has been shown to decrease risk factors and increase protective factors in the individual domain. SOCRATES has been found to be an important predictor of long-term alcohol treatment outcomes.

(Adapted from information on the Center on Alcoholism, Substance Abuse and Addictions website, 2002, http://casaa.unm.edu/, and used with the permission of the Center on Alcoholism, Substance Abuse and Addictions, University of New Mexico)



Featured Strategies


> Motivational Interviewing